If a process is normally distributed the Cpk and process yield respectively scrap rates are linked. For example a Cpk of 1.33 means that less than 0.01% of the total production is scrap. See our table below.
ASSUMPTIONS OF THE CPK:
Data are representative of the process
The process is stable (no special causes)
Data are normally distributed

CALCULATION
In the calculation we use the short term standard deviation, sst. This is obtained using short-term data, usually 25-50 samples within a short time frame representing short term variation (i.e. days).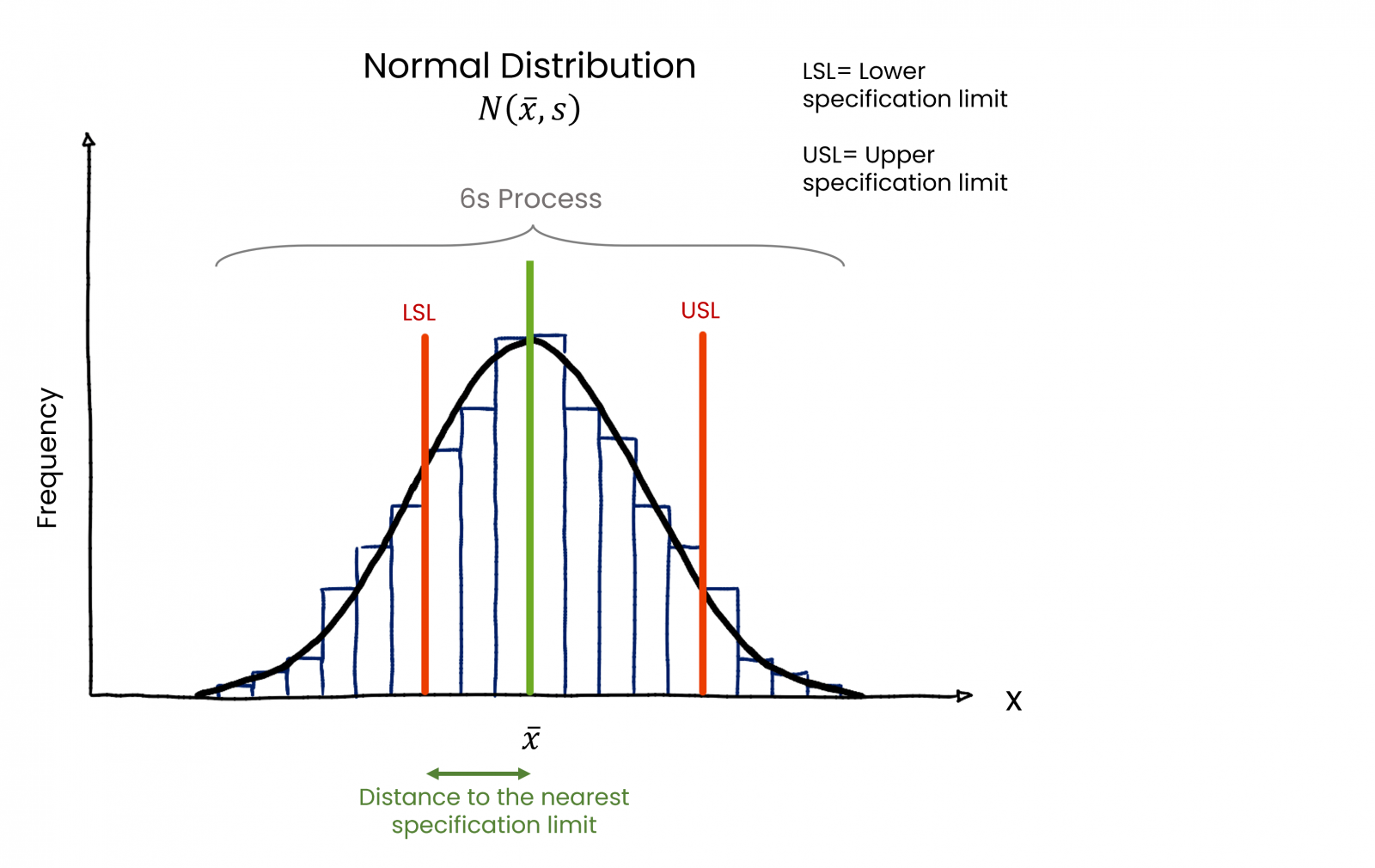 EXAMPLES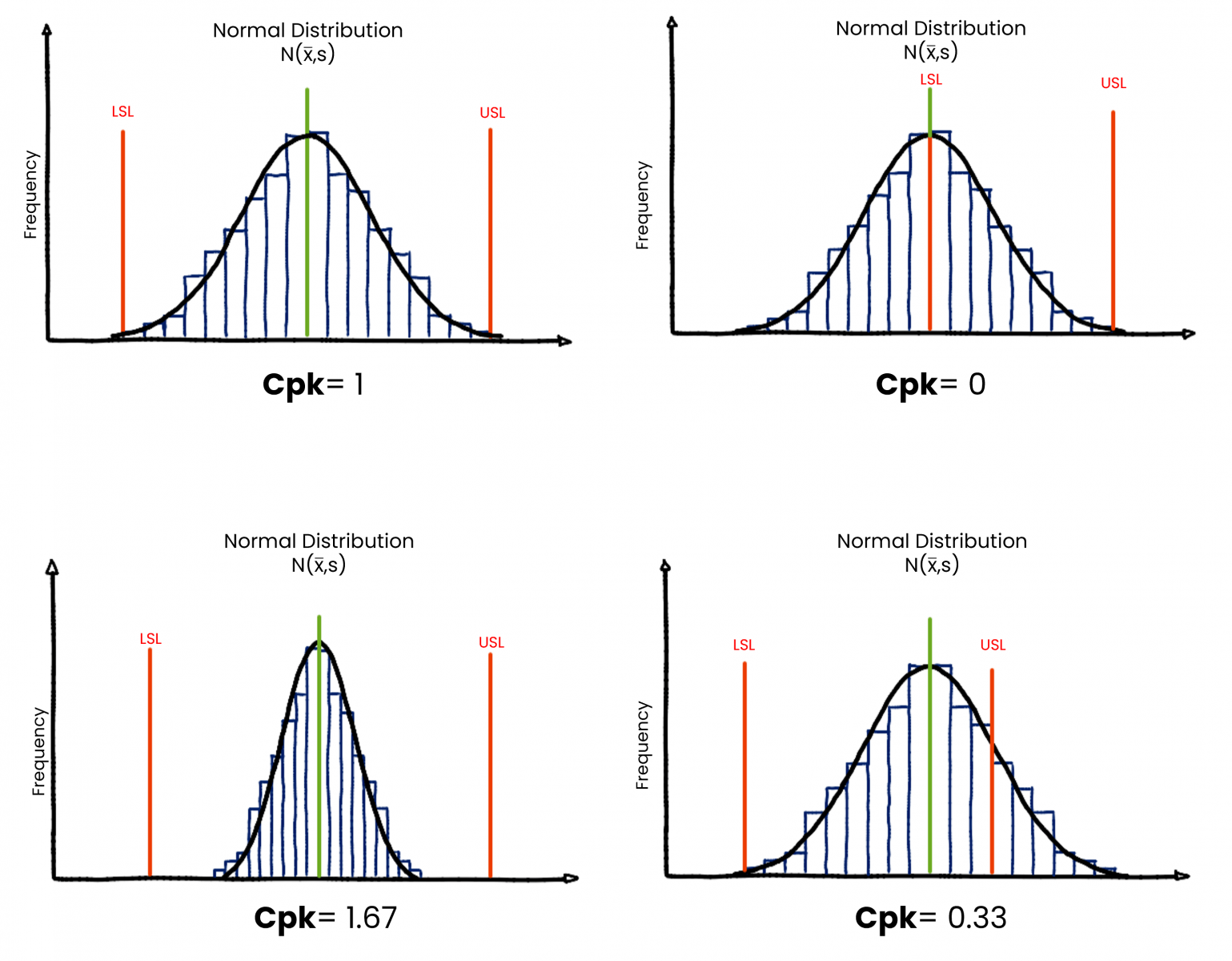 As you can see, Cpk varies depending on where the center of the distribution is with respect to the specification limits but also depending on the spread (standard deviation) of the distribution. The closer to the center of the specification limits and the lower the spread the better.