WHAT IS PULL? WHEN TO WORK WITH PULL?
There is one simple principle of a system that works with pull: The demand is triggering a system to deliver. Production gets started or action gets initiated only if there is a customer need. This avoids excess inventories and overproduction.
Pull systems make sense if continuous flow is not possible, e.g. because many product variants have to be produced, because of frequent machine breakdowns, or external suppliers that don't guarantee continuous shipments. Pull requires quick and frequent replenishment (small batch sizes, quick changeovers) to be effective without too much inventory.
A tool commonly used to develop a Pull system are Kanbans.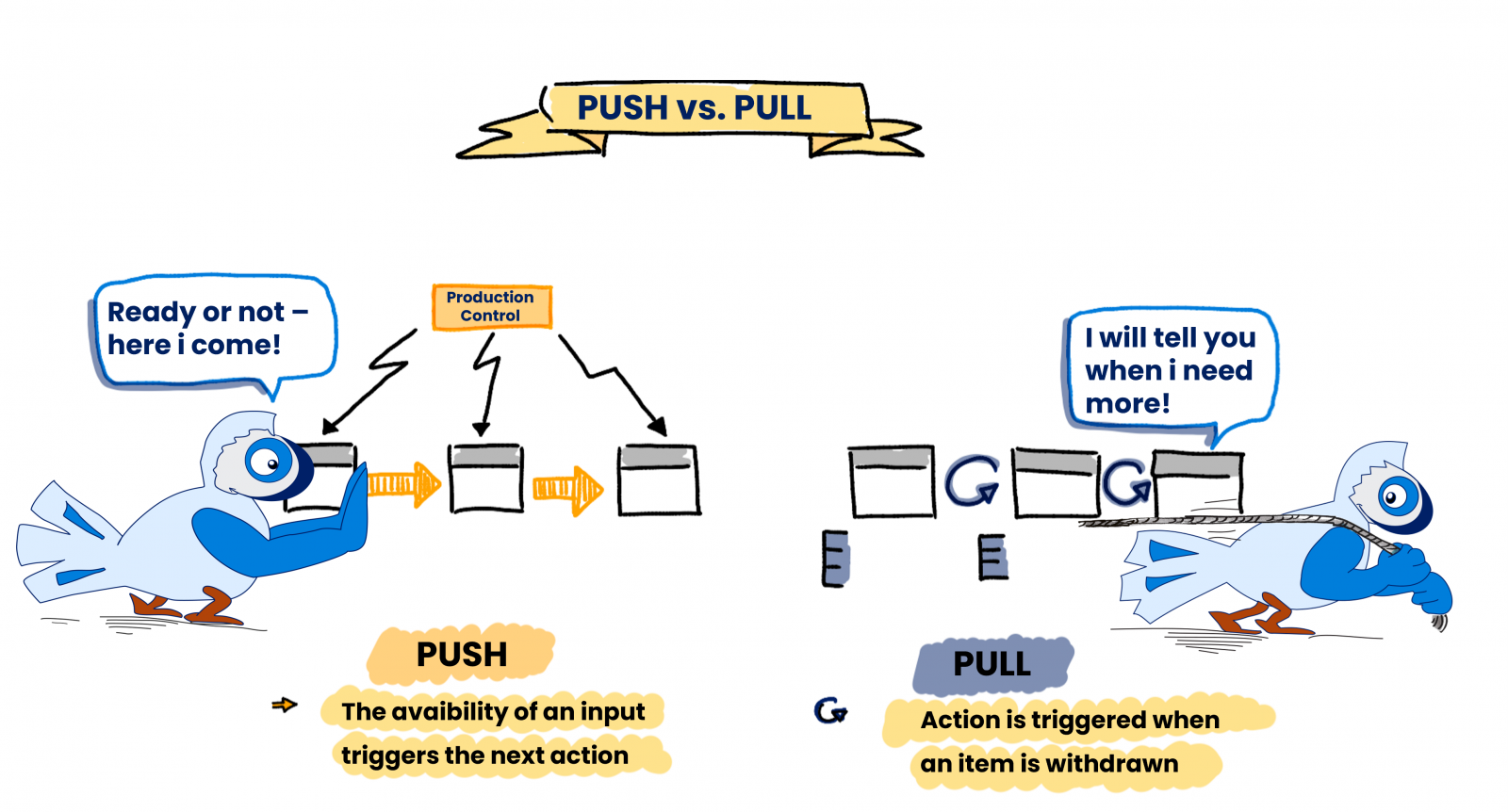 BENEFITS OF USING PULL
Takes away a lot of planning effort

Low and easy to manage inventory levels

High transparency – everybody in the process sees what's going on

Simple to transfer to digital solutions