CTQ is a metric that reflects what the customer wants in a way that can be measured objectively.

POINTS TO REMEMBER ABOUT CTQ
CTQ is a metric of a product or process "Output" important to the customer who uses the product or receives the results of the process.

It is defined from the customer and not from the process perspective (as a smart phone user you shouldn't really be interested in the type of integrated circuit on the main board of your device, you may rather be interested in the time to load a new instant message, the waiting time using a specific app, etc.).

If it's not clear what your customers' CTQs are you may use some of the "Voice of the Customer" (VOC) tools.

TYPICAL SITUATIONS FOR USING CTQs:
Process Improvement: If you run activities to improve an existing process it sometimes helps to understand what it really is that the process customer wants from the process. Conduct some basic Voice of Customer analyses to understand and define sensible (few) CTQs of the process so that your improvement activities are focused on what the customers value as outcomes.
Product and process design: When designing and developing a new product and/or process it is mandatory to truly understand customer requirements and translate them into measurable CTQs. Do a great job here and your development activities will be better and more focused.
COMMON CTQ APPROACH SEQUENCE
Identify your customers

Gather customer data using reactive and proactive sources

Translate statements from customer language into internally measurable CTQs

Categorize the CTQs (e.g., using Kano categories) and prioritize the CTQs (if simple prioritization is difficult tools like QFD may be handy here)

And finally set meaningful specification limits for the CTQs (i.e. which values are borderline acceptable for most customer use cases)

THE BELOW PICTURES VISUALIZE THE SEQUENCE OF ACTIVITIES.
Identify your customers and gather all the necesary data

Transform statements of the customer into measurable CTQs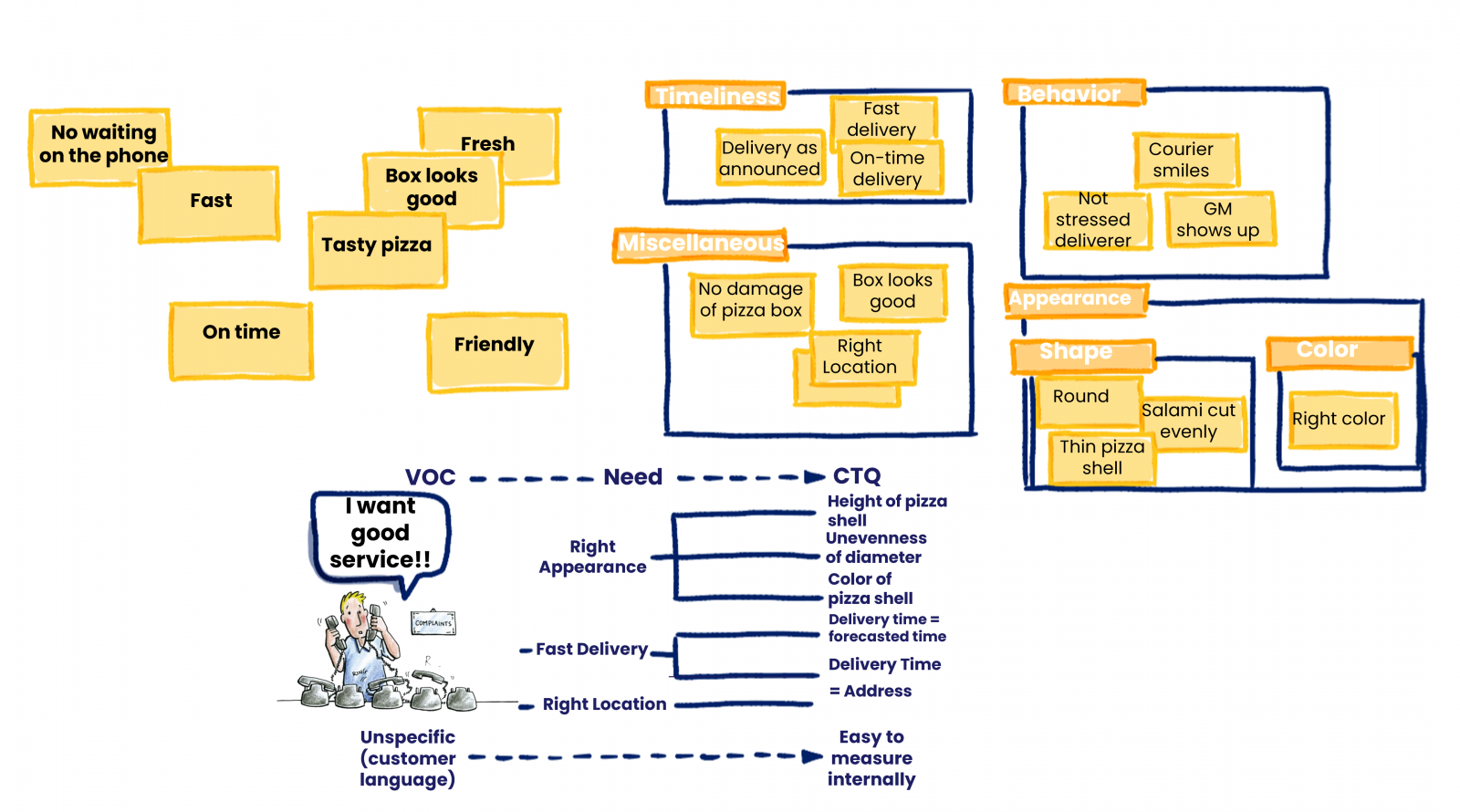 Categorize and prioritize CTQ's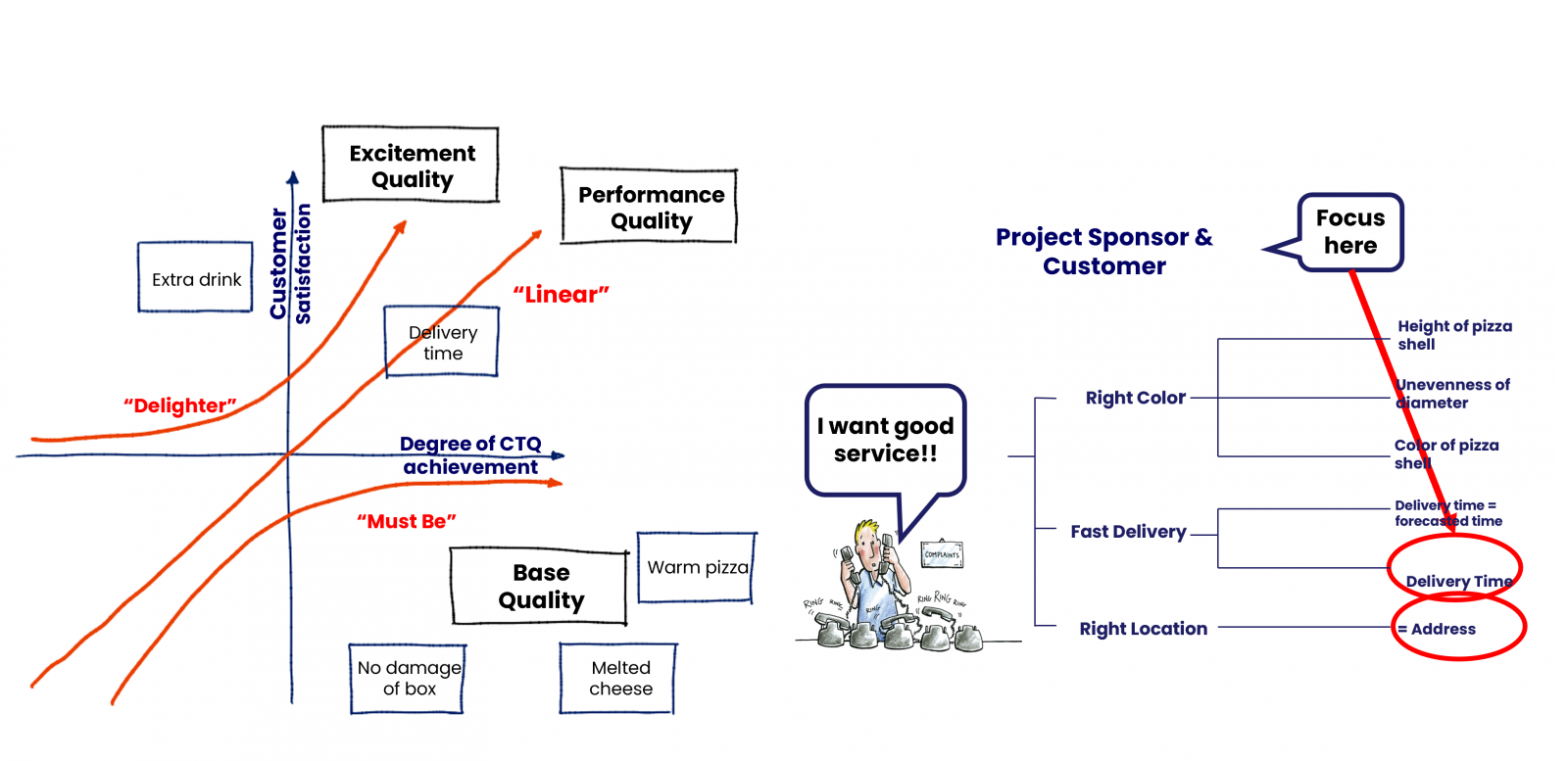 Set specification limits